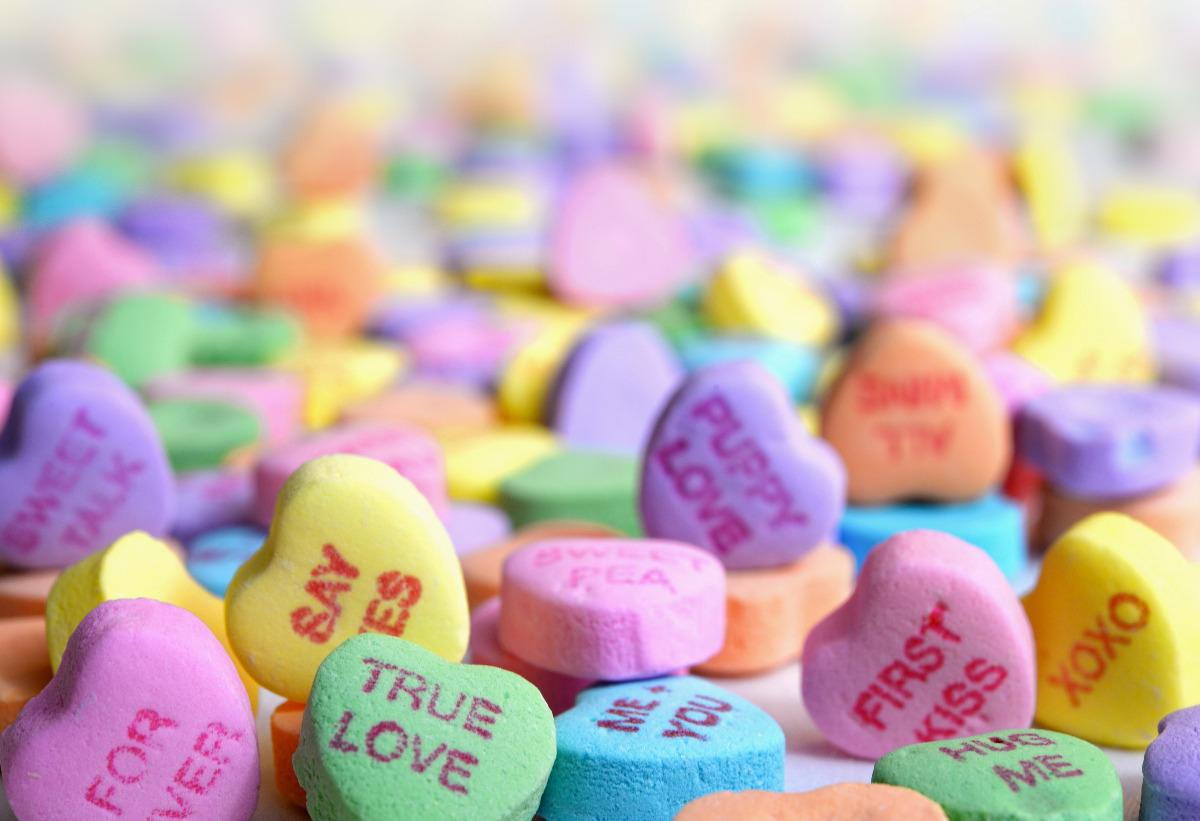 Valentines Day has been all around us since New Year's—hearts, boxes of chocolates, and jewelry ads promoting an unattainable vision of the perfect date, relationship, and romance. For people with eating disorders, these images bring up mixed feelings. We have the desire to be showered with the love that the media would have us believe comes along with boxes of chocolates and the dread that it would be too tempting to eat the whole box in one sitting. 
How can we enjoy the day, embrace the love that is available, while also giving our bodies the love and care they deserve?
Ask people to refrain from giving you chocolate as a present. If, however, you do receive chocolate, and decide to partake, remind yourself that if you eat slowly, savoring each bite, you will need much less to be satisfied.  Additionally, keep in mind that the chocolate is a gift, meant to be enjoyed. It is not meant to be a source of guilt and self-punishment. You don't deserve to be beaten up—having a bite of chocolate is not a crime that should lead to self-abuse.
Typically, people with eating disorders give themselves a hard time because they have the unattainable notion that there is a right way to eat, and that they are not making the grade. This belief is erroneous, and the perfectionism can actually be dangerous for people with food and body-image issues. Frequently, we have an unreasonable expectation that we should never eat a piece of chocolate, pizza, or a french fry. In reality, there is no such thing as a perfect eater. However, when we harbor the belief that there is an ideal way to eat, and we are not living up to expectations, it is easy to get down on ourselves. This is dangerous because it can lead to a cycle of discouragement, self-loathing, and depression—which just leads to more eating.
You will know you've turned a corner in your recovery when you stop beating yourself up. You will recognize that perfection is illusive—and only leads to depression. The Broadway show, MJ, about Michael Jackson depicts this truth beautifully. In the show, we see an incredibly talented Michael Jackson destroy himself due to an impossible case of perfectionism. Despite the urging of friends, family, and even his manager, Michael is stubborn in his quest to be extraordinary. Michael Jackson was not able to let go of the perfectionism that ultimately destroyed him and many other innocent victims—but we can do it differently.
Remember there is no such thing as a perfect eater.  In reality, if you have a piece of pizza here or there, your body will self-regulate. This self-regulation is a result of intuitive eating—eating when you are hungry, stopping when you are full, and stepping away from the table feeling light.
Eating intuitively is much more likely to be successful if it is part of a mindset that focuses on good mental and physical health. With this mindset, we can approach the coming spring with increased confidence.