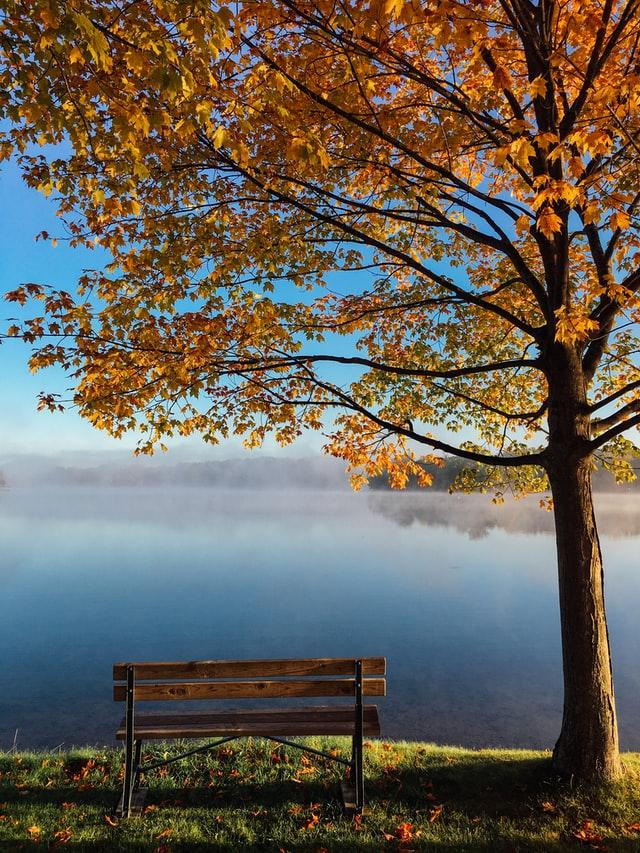 August is unique in that many people think of it as a vacation month, while also keeping one eye on the quickly approaching fall. By early August, we see stores displaying a large selection of fall clothes and school supplies. And by the end of the month, here in New York and New Jersey, we've already experienced at least a few cool mornings and early evenings—offering a hint of what is yet to come.
Another distinctive feature of August is the lack of external forces potentially driving our food behavior. Unlike November and December, there are no major food holidays like Thanksgiving or Christmas to worry about. And we've already faced many hot days of summer, so we are not panicking about getting into a bathing suit for the first time.
For many people who eat compulsively, August can be a time to sit back and relax about their food and body image issues. Anytime we can get a respite from these obsessions, we should take it—but we shouldn't miss the opportunity for self-reflection and planning that August often presents.
Rather than letting August glide by, we may want to use this often-quiet month to get ahead of our binge eating, bulimia, and restrictive food behaviors. August can be about your internal life--a time to focus on your relationship with yourself–without the distractions of impending social situations. We can use it as an opportunity to understand our relationship to food and incorporate some changes, before the hectic time of fall begins.
In both my New York and New Jersey practices, late summer tends to bring a surge of phone calls from women and men who struggle with weight and body image issues. This is not surprising, because for many people, the arrival of fall can bring with it a wave of pressures. We are concerned about how we will appear to the new people we meet and how we will handle the challenges of the busy pace that usually accompanies the fall. That's why I suggest to my individual counseling clients and my eating disorder groups, that they use the relatively "sleepy" time in August to think ahead to the fall.
Here are three things that people who struggle with binging, overeating, or obsessive food and body image thoughts can work on during the month of August:
1. Consider what is the most realistic way for you to be at peace in your relationship with food: 
Would it be best to try eliminating "trigger foods," like sugar and white flour, altogether?
Or would you feel less deprived and feel better in your body if you focused on intuitive eating?
For many people with food issues, intuitive eating—eating when you are hungry, and stopping when you are full—is the best way to avoid obsessive food thoughts and manage their food. Others, who have identified certain foods as their trigger foods, may find the most relief by avoiding those substances altogether, and substituting healthy fruits and vegetables, and whole grains. There is no one "right" way to eat. The most important thing is to find an approach to eating that will cause you the least angst and obsession and feel best about your body.
2. Map out a realistic exercise plan for your lifestyle
Come up with a plan that isn't rigid, but provides a framework that you can live with. Think about a plan that involves movement that is enjoyable and sustainable. For some people that may mean walking three or four times a week, for some it may mean going to the gym, for others it may be watching a yoga, Pilates, or Peloton video.
3. What self-care can you build into your regular routine? 
Before your life gets too hectic and psychotherapists, trainers, and support groups get booked up, try to determine your needs and the kinds of professionals that you might want to engage. August might be the best time to book a consultation or sign up for a group.
People with food and eating issues often make impulsive decisions about how to control and manage their food without thinking them through fully. While sometimes quick, decisive action can feel good and have positive results, the slower end-of-summer days offer the opportunity to do deliberate reflecting and planning. Then, any action we take has the best chance of being successful.