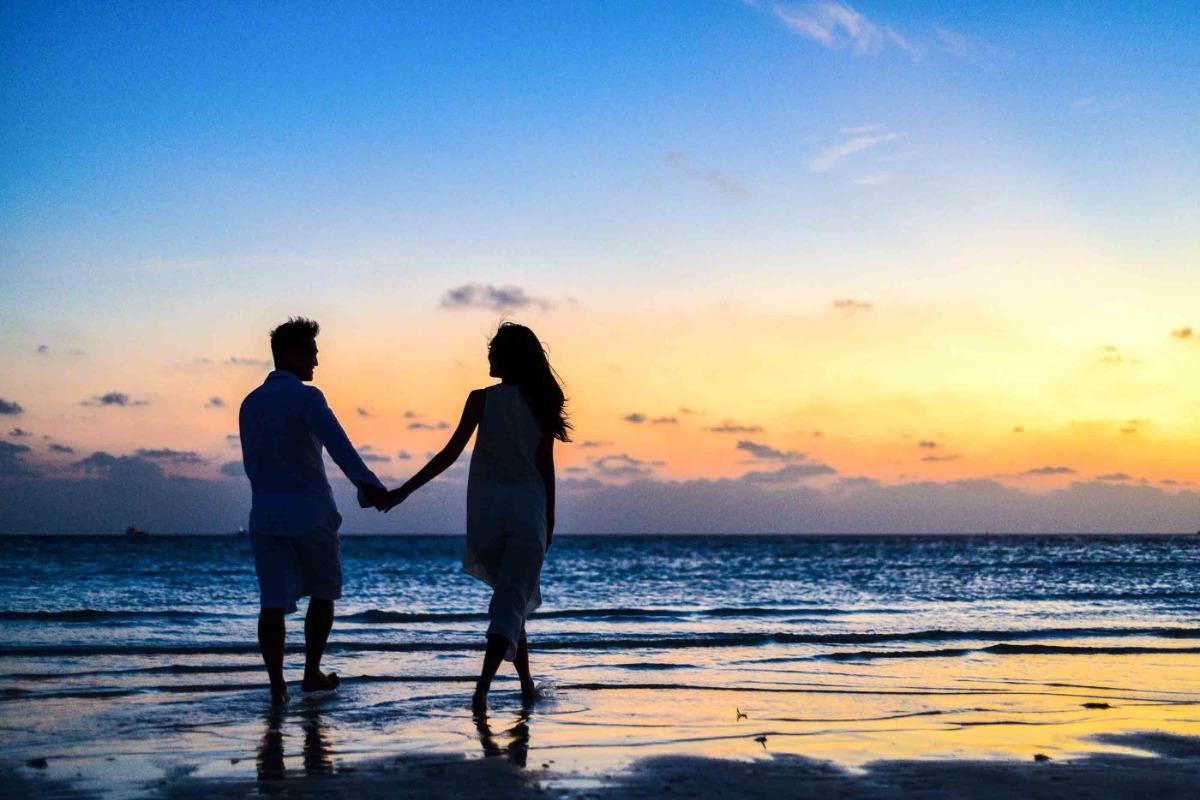 Summertime is often one of the loneliest times for singles, especially for those who struggle with eating, food, and body image issues. The increased hours of daylight and the plethora of outwardly happy couples walking the streets or playing on the beach make it even harder. It is easy to compare our real lives with the seemingly glamorous lives of the celebrities we follow on social media, or with the blissful relationships we imagine our married- or partnered friends have.
For people with body image issues, the warm weather exacerbates self-consciousness. Wintertime and the pandemic made it easy to appear in public from the neck up, and hide under a big sweater and a mask. In contrast, summertime and the return to in-person activities demand that we shed the heavy layers and expose more of our bodies. This can feel especially threatening to those of us who judge ourselves as not thin enough or fit enough.
While we often associate these concerns with females (women, girls, and teens), additionally many men, nonbinary, and trans folk have their share of body-image pressures. Often highly successful people who identify as male work exceptionally hard with diet and exercise to look great, young, and fit. Fearing professional repercussions if they don't meet these standards, many get plastic surgery, even on their lunch break.
All of this focus on our bodies can decrease self-confidence, making it even more difficult to initiate social contact or engage in outdoor activities. And this feeds into a sense of loneliness and isolation. For people with a tendency to turn to food for comfort, the loneliness can trigger a negative cycle of binging, starving, self-loathing, and withdrawal from friends or potential romantic partners. Even people without a diagnosed eating disorder such as bulimia or compulsive eating may overeat when they are lonely or feeling bad about themselves. It may seem safer to eat rather than risk potential rejection if they reach out for companionship. Of course, this attempt at self-soothing through food backfires. After overeating, we are likely to feel full, bloated, even more self-loathing, and unattractive—reinforcing the inaccurate belief that we are unlovable.
If we challenge the beliefs imposed by the media and our assumptions of what people seek in an intimate relationship, we can move forward with more confidence. In fact, some of the media are already challenging the stereotypes. This is just a beginning, but recognizing that attitudes are changing can help you find courage to start dating, even if you are not at your ideal size.
Don't give up. Even if you are not entirely satisfied with your body, you can dip your toe into the dating scene. There are many ways to meet a potential romantic partner:
Going to a restaurant alone at dinnertime can be a good idea for women. While this may feel awkward at first, many men will go by themselves to a pizza parlor or steakhouse. If you sit at the bar alone, perhaps with a newspaper, you may very well meet someone.
Consider attending high school and college reunions as well as alumni events. Even if you didn't like the schools, it may be an easy way to refresh an old network.
Check out the programs of your local synagogue or church—especially the ones with reputations for successful singles programming. Some houses of worship have age-specific activities for singles. There are sometimes age-specific coffee hours and refreshments after services.
Golf, tennis, or go skilling are often fun ways for women to meet single men. This can involve taking lessons, which are also good ways to meet people. Hiking events, biking, and running clubs can be great places to meet people who like to be active.
Although romantic relationships at work are not generally recommended, colleagues can be great resources for networking.)


Tell anyone you know (including your mom) that you are open to a fix-up.
Join a book club that may attract people of like-minded interests. You never know who you might meet at a book store.
Traveling can be a good way to meet people. People often meet others after a vacation because they return feeling refreshed.
If you aren't comfortable putting yourself out there or if you feel pressured and anxious, focus on working on your relationship with yourself. Treat yourself with kindness, and you are likely to attract someone who will also treat you well. Become the person you want to meet!