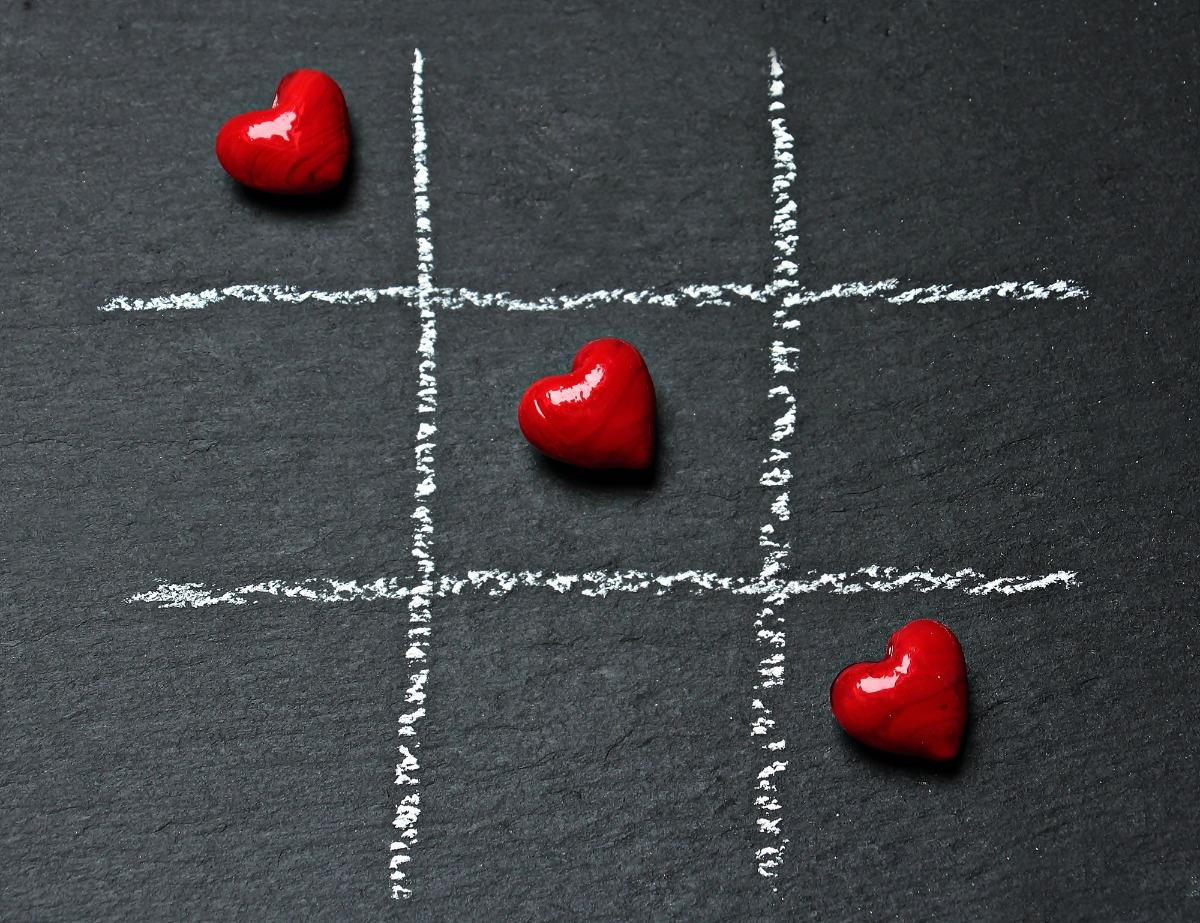 Valentine's Day can be hard in any circumstance, but during a pandemic where we are constantly advised to isolate, it can be particularly lonely. This holiday which comes at a dark time of year, can often heighten the feeling of being alone and unloved. And for people with eating disorders, the feeling of being unloved can often lead us to indulge in excess food. For many people who have eating disorders, when we are feeling lonely or unloved, we tend to turn to food to help soothe those feelings, which gives us a false sense of being loving to ourselves. However, this behavior turns on us, because overindulging often leads to self-flagellation for "breaking our diets," and we often feel bad about our bodies, and just as empty as we had before eating the unhealthy food.
It is important to recognize that our relationship with food is often shaped by unhealthy messages that we received in childhood about food being a source of love. Too often our primary caregivers used food as a symbol of love. As adults, we try to replicate the feeling of being "loved," by engulfing ourselves in sweets, and other rich foods that might remind us of family meals or treats. Unfortunately for people with eating disorders, when the food is over, we are left feeling empty, and plagued by negative feelings and worries about our body image.
According to Geneen Roth in her book, "When Food is Love," many people learn in childhood that love is painful because we will inevitably experience loss or rejections, and it is safer to use food as a shield instead of feeling that pain. Instead of developing healthy, and truly loving relationships which could lead to loss and pain, we "protect" ourselves by engaging in compulsions to eat, work, or shop, among many others. Emotional eating may feel like an act of loving-kindness to ourselves, but in actuality it is the opposite. This attempt to be "loving" to ourselves, just ends up being another way to punish ourselves and reinforce negative feelings about ourselves.
Our relationship with food can feel like a metaphor for our other relationships. Just as we might turn to unhealthy foods which feel good for about three minutes and ultimately leave us feeling empty, so too, we may choose partners who don't satisfy our needs, and leave us feeling empty. Before we can engage in really healthy, satisfying relationships outside of ourselves, it is often useful to work on improving our relationship with ourselves.
As Valentine's day comes, as well as seeking or enjoying an intimate relationship that feels loving and kind, we can also look at the way we relate to ourselves and other people in our lives, and try to do so in a more supportive, loving, and kind way. Instead of speaking harshly to ourselves, it is helpful to make a concerted effort to engage in positive self-talk. We can remind ourselves to be gentle with ourselves and people who we love. Instead of being taskmasters and berating ourselves for not sticking to a diet or a regimen of strict self-control, we can try to eat intuitively, identifying our real hunger and fullness as much as possible. If one is a true food addict, we may need to respect that there are certain foods that may be too stressful to have in our lives, let these foods go, and grieve that loss.
While you are trying to find a relationship, it is wise to work on becoming the person you want to be. When we form healthy and supportive relationships with ourselves, we greatly increase our chances of attracting the person we want to be with.