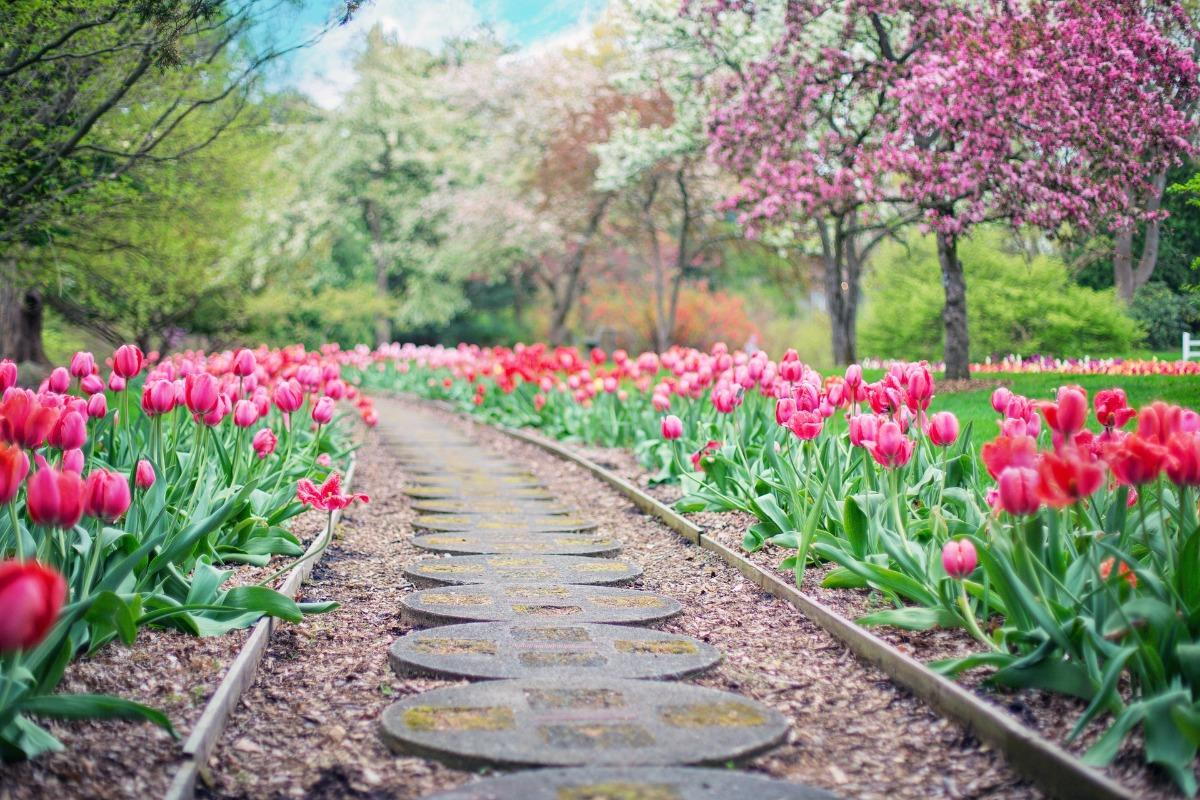 With spring comes longer days, warmer weather, and the opportunity to spend more time outdoors, again.


However, with the new season, we may also have anxiety about our bodies being seen and "fitting back into" our spring wardrobe. The bodies we got used to shielding with oversized layers and outerwear during the winter are more exposed.


Many of us are more anxious about our bodies as the spring and summer begin. However, we are more empowered when we take actions that help us enjoy and make the most of the season.


1. 10 minutes count.

We often pressure ourselves to make large changes all at once, not realizing that incremental efforts not only count, but add up to a lot over time!

For example, we may give up on exercising before we get started, because we 'don't have an hour' in our schedule. Rather than dedicate a full hour at once, we can spend a few minutes each in the morning, afternoon, and evening. It's important to get the anti-anxiety and antidepressant hormones that exercise offers us, especially in the morning, even if we don't have as long as we want. Even 10-minute spurts can be useful. People need 150 minutes of aerobic activity a week and two or three thirty-minute sessions of weight training.

Added up over the course of a week, these short spurts, as well as our normal longer workouts are more useful than we previously understood, and get us closer to our exercise (and other) goals more quickly than we might think!


2. But first, meditate.

Many of us reach for our cell phone first thing in the morning; but, sometimes the innocent action of turning off the alarm can lead us down a rabbit hole of unread notifications and messages – starting our day in stress mode, when we've barely emerged from the dream state.


Start your day feeling more emotionally centered with meditation. Many people find it helpful to begin with some of the mediation apps such as Simple Habit, 10 Percent Happier, or Calm.


When beginning a meditation practice, it is often normal for the mind to race. Meditation takes three months to fully "kick in" and begin to see the real soothing and health benefits.

3. Longer days = more time for activities.


Why squander the extra daylight gained in spring, when it's a perfect time to try a new activity? Many people enjoy taking a tennis or golf lesson, trying a class like pilates or yoga, or going for an evening walk or bike ride during the additional light hours.

You don't have to be a runner. A brisk walk is a great way to get your cardio in. Grab your partner/colleague/friend and catch the daylight while you can.


4. Renewal through connection.

We think most people love spring and summer, and the longer days, but people with eating disorders and/or people who are alone often dislike spring and summer, because the longer days can exacerbate the feelings of loneliness. Many people with eating disorders tend to isolate, and seeing what appears to be happy couples and families out and about in the evening can amplify feelings of envy and depression. Managing these difficult feelings can result in the urge to binge or find other solace in food. We know that eating when we're not hungry tends to make us feel worse about ourselves, which increases further isolation and depression. Getting out of this vicious cycle is key to feeling happier.


You may feel more in control if you make the time to get involved in something you enjoy that offers the opportunity to meet new people. Reaching out for connection – not just on social media, but in person – will enhance your physical and mental health. Healthy connections are proven to be healing as well as major sources of joy in our lives.


5. Eat the rainbow.

In the spring, we, naturally, tend to eat healthier, lighter foods than in the winter. Double down on this trend by trying a healthy, new food, whether it's a tasty option in the grocery store or get adventurous with a brightly colored fresh fruit or veggie from the local farmer's market you've never tried before, like pomegranate, artichoke, or heart of palm. If you take the time to take a fresh look around your grocery store, you may notice there are healthy new foods being offered. Healthy, fresh food doesn't have to be a drag!


6. Look forward to something.

Make spring special by planning an event to look forward to. Whether it's a vacation, day at the beach, weekend getaway, concert, or festival, making future plans can help to keep one's mood positive and avoid emotional eating.


7. Let go of shame.

Often one of the places people with eating problems get stuck is SHAME. Food is a tricky issue for many, if not most people, since it represents the cheapest, most available drug (anti-depressant or anti-anxiety agent), and can be a major pleasure of life. However, too much or too little food creates thorny problems.

Remind yourself that having a difficult time with food is a challenge that many people have. The more you can treat yourself with kindness and compassion, and be tolerant of the fact that this is a difficult issue, the more quickly you'll attain your goals.


8. Be honest with yourself.

When it comes to eating well, it is essential to be realistic with yourself about what are wise choices for you to stock your refrigerator and kitchen with. Should you buy the triple pack because it's so much cheaper, or is it better to spend a little more for one pack at a time?


Know and take action based on what you can currently handle in your home without sabotaging yourself, and what's overly challenging. Honestly knowing who you are and what are "safe foods" for you to keep in the house are key steps toward living in the body you want.


What actions are you taking to spring forward this season? If you get stuck, get the support you need by scheduling an appointment for in-person, virtual, or telephone coaching or counseling.